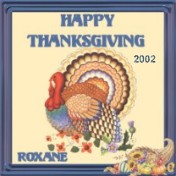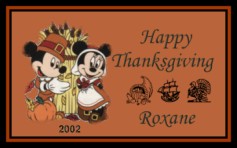 My Gifts To You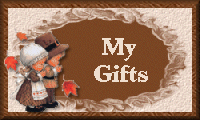 Thanksgiving Day

legal holiday observed annually in the United States
on the fourth Thursday of November. In Canada,
Thanksgiving falls on the second Monday in October.
Most people celebrate Thanksgiving by gathering with
family or friends for a holiday feast. Thanksgiving was
first celebrated by Pilgrims and Native Americans in
colonial New England in the early 17th century.



Thanksgiving

The year has turned its circle,
The seasons come and go.
The harvest all is gathered in
And chilly north winds blow.
Orchards have shared their treasures,
The fields, their yellow grain,
So open wide the doorway ...
Thanksgiving comes again!



&nbsp&nbsp&nbsp&nbsp&nbsp


Holiday Letters

T is for turkey on Thanksgiving Day,

H is for "Hurry, I'm hungry!" we say.

A is for Auntie, she works and she mends,

N is for Native American friends.

K is for kitchen, the oven's on low,

S is for silverware, set in a row.

G is for Grandma, the one we love most,

I is for inside, where we're warm as toast.

V is for vegetables, eat them we try,

I is for icecream on top of the pie.

N is for never do we have enough dressing,

G is for Grandpa, who gives thanks for our blessings.



Thanksgiving Links



Thanksgiving Greetings at Blue Mountain Greetings


Thanksgiving Greetings at 123 Greetings



Thanksgiving Recipes at Holidays On The Net


More Recipes at Thanksgiving On The Web



Holiday Activities For Kids at Family Ed. Network


Holiday Activities For Kids at Lil' Fingers


Holiday Activities For Kids at Billy Bear 4 Kids



Don't forget to visit Macys Thanksgiving Day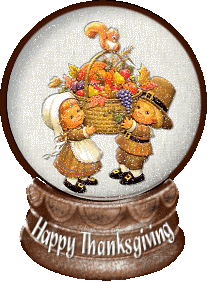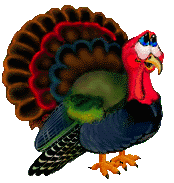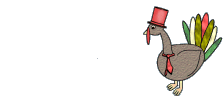 Some graphics courtesy of Two Grannies